BritishFlora
BritishFlora, leading provider of horticultural solutions to civil engineering problems encountered in major conservation, environmental, remediation, translocation and renewal schemes. Established in the 1980`s BritishFlora have many years experience in growing and supplying native wild flowers, aquatic plants, bulbs and seeds to some of the largest conservation and environmental projects in the British Isles.
Company details
Grange Farm, Grange Road, Widmer End, High Wycombe
,
Buckinghamshire
,
HP15 6AE
United Kingdom
Business Type:

Service provider

Industry Type:

Market Focus:

Nationally (across the country)

Year Founded:

1980
This company also provides solutions for other industrial applications.
Please, visit the following links for more info: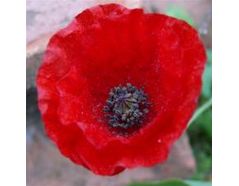 BritishFlora is the premier wholesale producer of Native British Wildflower and Aquatic Plants producing commercial quantities of over 300 species.

BritishFlora offers a complete range of British Native flora with full British provenance that isPoppy grown exclusively on our own purpose built nursery set in the beautiful Buckinghamshire countryside. We do not import plants in from Holland or elsewhere and we guarantee that all our plants are grown by us. We produce Native Wildflowers, Grasses and Sedges, Marginals & Aquatics including vast quantities of Phragmites communis. We offer our own site specific perennial wildflower Seed Mixes developed from our experience of wild flower establishment and habitat creation.

BritishFlora has always been at the forefront of innovation and research into producing high quality British native plants from seed and vegetative production. We produce commercial quantities of native plants for a diverse range of applications such as remediation, reed beds, wildlife habitat creation and latterly native species green roofs.

As always at BritishFlora we only grow British Native plants that are derived from fully known British provenance, either from our own seed bank or from trusted fellow Flora Locale subscribing sources. We also collect seed and vegetative material with full permissions from various organisations such as the Environmental Agency and Local Authorities. We pride ourselves on our commitment to enhance our environment and preserve our indigenous flora for generations to come, be it by remediation, habitat creation or native species green roofs.
BritishFlora adheres to the Flora Locale code of conduct for the supply of Native Flora and is a listed supplier of Native Flora on the Flora Locale website. Our stock is guaranteed to be free of pernicious plant propagules such as Crassula helmsii, Azzolla and Elodea. We sign up to the Be Plant Wise Campaign to raise awareness and prevent the spread of invasive aquatic species into the wild.

This year BritishFlora completes its own in- house environmental policy by switching to PEAT FREE COMPOST for all our sowing and transplanting. We have researched and trialled the makeup of our new compost alongside Alfa Aggregates and now have a formulation that gives consistent germination, controlled growth and is importantly, environmentally friendly. Our compost contains a starter charge fertilizer that ensures a controlled release of nutrients to ensure rapid establishment be they plugs or more mature plants.

Our Technical team are happy to help with enquiries and provide professional expert advice and have a wealth of knowledge covering all aspects of habitat creation and management, planting advice and problem solving for vegetation establishment. BritishFlora also offer 'one stop shop' Consultancy and Landscaping service for habitat creation and native landscaping schemes. Our expertise is well known in the industry and we are consulted by a wide range of clients including engineers, consultants, landscape architects, and statutory consultees such as the Environment Agency.  

Our Sales Team are highly dedicated, with strong people skills and are there to make your life easier. BritishFlora strives to be the best we can be and we believe in the products we sell and why we sell them. We are driven by more than the need to make just profit and that makes us stand out from the crowd.