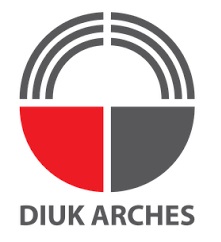 Diuk Arches
Diuk Arches is the leading manufacturer of steel multi-purpose arched buildings in the EMEA region. These arched buildings are specially designed for a wide range of agricultural applications.
Company details
Kibbutz Mahanayim
,
Haifa
,
Israel
12315
Israel
View in map
Find locations served, office locations, manufacturers and our distributors.
Business Type:

Manufacturer

Industry Type:

Manufacturing, Other

Market Focus:

Globally (various continents)
This company also provides solutions for other industrial applications.
Please, visit the following links for more info:
"Diuk Arches" is a leader in the design, manufacture and supply of steel arch buildings, linking the client with a durable, cost effective and proven solution for variety of uses.
"Diuk arches" is a part of the Diuk Group. Since 1970, our manufacturing plant at Kibbutz Mahanayim in Israel has designed and engineered cold-formed arch constructions, which are customized to meet the needs of the intended purpose, the local environment and most of all, the people who will be using the structure every day.
Serving a broad client base, Diuk is dedicated to improving the working and living conditions of people all over the world with practical, affordable and long-lasting arched structures, based on time honored engineering principles combined with state-of-the-art modern technologies and applications.