Farmtech d.o.o.
The company Farmtech strives to offer Products which are well matched to the needs of modern farmers. Based on our long-standing experience in the development and mass production of agricultural machinery offers Farmtech its customers all types of single-axle, double-axle, tri-axle and tandem-axle tipping trailers, universal vehicles and manure spreaders. The machines from Farmtech have a long tradition – since 1954 we develop high quality agricultural technology products. Our products impress by virtue of their quality, solid construction, robustness, innovative technology, long working time, long-term maintenance of value, maximum productivity and operational reliability. Farmtech has made a global player in development.
Company details
Industrijska ulica 7
,
Ljutomer
,
Ljutomer
Slovenia
Business Type:

Manufacturer

Industry Type:

Market Focus:

Globally (various continents)

Year Founded:

1954
This company also provides solutions for other industrial applications.
Please, visit the following links for more info: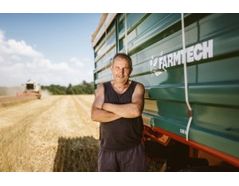 We Know What It Takes.
The combination of tradition and innovation has always been a secret of company Farmtech. Since 1954 co-workers, who are also passionately dedicated to farming, develop and build farming products. Solid, practical construction, exceptional durability and the highest productivity are the most important product characteristics, which contribute to the highest quality standards of Farmtech products.

Passion for Farming
Our goal is to develop and to offer through intensive collaboration with farmers cost-effective solutions and services, in order to make the work for farmers easier and more profitable efficient. We provide economic and professional solutions, as well as a powerful and competent sales service. This is what our customers can rely on.
All of Farmtech products are fabricated to a highest quality standard and meet all the prescribed guidelines of the Road Traffic Licensing Regulations and the EC Directive (CE-marking).

The high quality of products is confirmed repeatedly by various independent tests (e.g. DLG, Profi). The name Farmtech considered a guarantee for innovation, excellence and reliability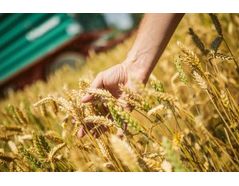 As a pioneer for agricultural machinery Farmtech realizes customer needs on the highest level. The comprehensive service for the modern farmer: extensive advice, customized solutions and many years of experience coupled with an irrepressible passion for innovation.

Partnership As A Principle
By proximity to our customers, we learn every day from them and can already working on the machines for tomorrow. Together with our customers we are on the search for innovative ideas to verify all of our product line. In this way we are constantly expanding the applications of our machines. What began in 1954 has now become into one of the most successful agricultural machinery manufacturer in Europe. Targeted investments in modern machinery combined with many years of experience and innovative strength of employees make Farmtech a valued partner.

A Strong Partner
Over the years, farming has become a professional business. First-class technology and the highest quality have become a must. With Komptech, the leading international supplier of technology for machines and plants for the mechanical and biological treatment of solid waste and biomass with production facilities in Austria and Germany, Farmtech has made a global player in development. This collaboration gives us the opportunity to stay with innovative ideas and extensive know-how on the road of success and to be a step ahead of competitors.