Unisorting
Unisorting is the result of the merge of three historic companies in the fruit and vegetable industry (Longobardi s.r.l., Sammo s.r.l. and Sado s.r.l.) and Unitec S.p.A. dedication. A group that can offer the sum of the know-how of 3 international companies. Able to create innovation with the aim of reducing the processing and packing costs and facilitating their use, fully safeguarding the delicate nature of each fruit. All the activities are supported by an efficient and professional service, which is the result of commitment and consolidated experience, ready to assist the customer professionally for every need. Unisorting. The company that knows how to create new strength for the business of its customers. In the last 40 years we have worked for customers in many areas of the world.
Company details
via Prov.le Cotignola, 20/9
,
Lugo
,
RA
48022
Italy
Business Type:

Manufacturer

Industry Type:

Market Focus:

Globally (various continents)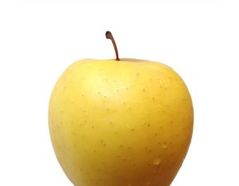 The history of 3 important companies creates a future-oriented technology.
Innovation runs on the tracks of experience.
This is the case of Unisorting, a company that is the result of the merge of the positive experiences of Longobardi s.r.l., Sammo s.r.l. and Sado s.r.l.
Together, the three companies have over 100 years of experience in the field of technology for fruit and vegetables.
Together, they contributed to the growth and development of the industry in many areas of the world.
Now they are together, under the new leadership of Unitec S.p.A., to provide in a professional and specialized way a definite and qualified reference point in technological innovation for the benefit of business for specific fruits and vegetables thinking about each stakeholder involved.
Unisorting. When you hear it, you are hearing innovation that creates business.