Mexico's dynamic and competitive fishing and aquaculture sector has a specialized business platform in this field: World Seafood Industry (WSI), the international B2B fishing and aquaculture pavilion in Mexico, which arrives in 2023 with an exhibition designed to meet the specific needs of the region.
Event Type:

Trade Show/Exhibition

Date:

May 15-17, 2024

Venue:

Expo Guadalajara Center

Location:

Guadalajara, Jalisco , Mexico
Most popular related searches
WSI will serve as a showcase for leading wholesalers and retailers in different segments including systems and technology, fishing equipment, aquaculture, food preparation and packaging processes, distribution and logistics, wholesale seafood, as well as sustainability and general services.
Don't miss the opportunity to present your products and services to a new and expanding market through this platform.
World Seafood Industry encourages industry professionals to showcase their products and innovations on this platform.
Get an overview of the Mexican fishing and aquaculture industry, new markets and opportunities.
World Seafood Industry invita a los profesionales de la industria, distribuidores y grupos de compradores a asistir a la feria.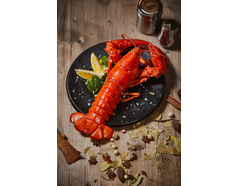 10 reasons to be an exhibitor at WSI
Connect

with more than 5,000 leading buyers and high purchasing power in the fisheries and aquaculture sector in Latin America.

Generate

sales through the most important B2B business meeting in the region.

Get

an overview of the sector, find new markets and business opportunities.

Find new

partners, distributors, agents and strengthen your commercial network.

Launch your products,

services or innovations through the robust program of conferences and workshops.

Strengthen

the visibility of your brand, company or products through WSI, the most important platform to present innovations and trends in the industry.

Build

relationships with the media and benefit from the event's marketing campaign.

Evaluate

export possibilities through our delegation of international buyers.

Be part

of peer-to-peer networking and knowledge exchange events.

Obtain valuable

information about your products or services in one-on-one meetings with visitors to your booth.