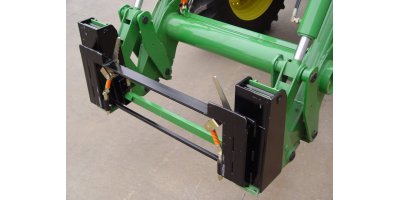 UNI-TACH

- Loader Quick Attach Adapter
From Tractor Loaders
Allows your loader to pick-up skid steer attachments. Over 85 different weld-on mount kids available.
Most popular related searches
The Adapt-a-Tach universal quick attach adapter works with: Universal Skid Steer, Euro / John Deere Global, or John Deere 640, 740, 741, 746 Loader Attachments.
ADAPT-A-TACH SYSTEMS allow any loader to pickup any Skid Steer, Euro / Global or John Deere Classic-Tach attachments. These are attachment carriers only. Not to be used for back-dragging.