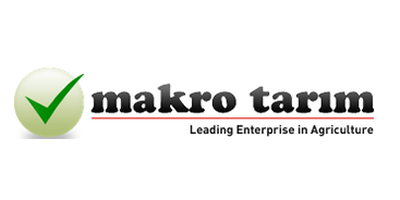 biodecal

- Calcium (Ca) Shredder Bacteria - Microbial Fertilizer
From Microbial Products
Sleep in the form of bacterias after applying to soil or leaves, they germinate to form of active tissues. These bacteria tissues grow from root remains injured by carbon sources in the soil or plants. Through their growth and divisions, the enzymes are discharged Soil Plants For Non Plant Available from making of Calcite and other Calcium available form. Also the plant can use the free nitrogen of air in the atmosphere and converts them to nitrate and ammonium form.
During growth : They provide multi dimensional benefits to plants plant developer (auxins, giberellins, cytokinins), B - C and E group vitamins and anti fungal metabolites by releasing.
Provide an excellent vejetative - generative opportunity to plants with regular applications.
Increase served of phosphate depending on the soil.
As gain of nitrogen fixation and plant nutrient.
Increased uptake of other plant nutrients ( K, Ca, Fe, Mg, Zn, Mn, Mo)
Increases fruit bind, fruit weight, fruit color and aroma.
To Seed: Biodecal is given 20 - 40 cc water with 5 gr. per kg of seed.
To Soil: Mixing lightly and spraying on the soil surface before planting and sowing, approximately 100 gr. Biodecal to 1000 m2 with 150 - 200 liters water in cool hours of day.
With Drip Irrigation: Applied 100 gr Biodecal to 1000 m2 with a sufficient amount of water on a montly basis.
To Seedlings: Added to 50 gr Biodecal to 10 liters water and put on hold the root of plants about 10 - 15 minutes. Then seedlings planted in prepared media.
To Leaf: 100 - 150 gr. Biodecal is dissolved in 100 liters water and pulverized on plants in a cool evening hours.
As recommended products of Biodecal:
Vegetables (tomato, pepper, cucumber, aubergine etc.), fruit trees, vineyard, potato, tea, cereals, cotton, strawberry, banana, tobacco, bean, pea, lentil, nut, ornamental plants etc.

Sorage of Biodecal:
Keep the product in a cool and airy place, do not expose to direct sunlight. Keep sealed the product in its packaging. If kept in +5 oC, shelf life longer to 36 months in fridge.

Warnings: The product package should be used immediately after opening 1 time and application tank must be clean. Further increases activity when combined with leaf fertilizers what has high organic matter (such as amino acids: STYM 25, m' daag, etc.).