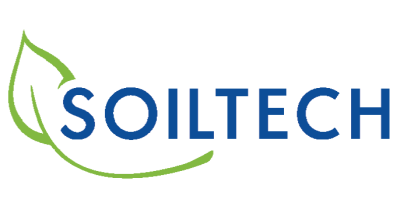 From Liquid Fertilisers
Boron Shuttle offers chelated boron in a balanced formulation which covers the full spectrum of background nutrition. Boron is the most leachable of all trace elements and consequently deficiencies are common. Boron is fixed in the soil only by organic matter. A low organic matter content often means low boron levels. Boron is a calcium synergist (i.e. it stimulates calcium uptake) and is very important in the early reproductive period of the growing season.
SHUTTLE RANGE
Boron Shuttle is part of the Shuttle range, a fertiliser product range based on the Nutri-Key Shuttle system developed by South African industrial chemist David Menne.

BENEFITS
Delivers boron in an organically chelated form.
Contains complexed boron which doesn't leach.
Contains other nutrients to avoid antagonistic effects and stimulate synergistic effects.
The Shuttle component can make other nutrients in the soil available to the plant as well.
The Shuttle component feeds the micro life on the leaves.
Boron Shuttle is easy to apply as a standalone fertiliser, but can also be combined with other products.
Boron Shuttle combines well with Fytaforce biofertiliser. This stimulates more micro life on the leaves and enhances the uptake of Boron Shuttle.

FUNCTIONS OF BORON
Involved in the synthesis of cell wall components.
Increases calcium utilisation in the plant.
Important for pollen viability and optimal seed set.
Important for vigorous root development.
Influences development and elongation of cells.
Ensures translocation of sugars in the plant.

POSSIBLE CAUSES OF BORON DEFICIENCY IN THE PLANT
Low boron levels in the soil due to leaching.
Poor availability to the plant due to high soil pH.
Excessive use of nitrogen and potassium.
PACKAGING
Available in 5, 20 and 200 litre containers
(1,000 litres on request).
PRODUCT CODE
NKBS-5, NKBS-20, NKBS-200, (NKBS-1000)

APPLICATION RATES
Use leaf analysis to determine boron requirements or apply the product only when soil or weather conditions are likely to promote a deficiency.

Foliar application (maximum concentration 1:100, unless mentioned differently)
Vegetables: 0.5 - 2.5 litres per hectare.Apply twice prior to flowering or as required.
Orchards, vineyards and tree nursery: 3 - 5 litres per
hectare. Apply twice prior to flowering or as required.
Ornamentals: 0.5 - 3 litres per hectare. Apply twice prior to flowering or as required.
Turf: 0.5 - 3 litres per hectare. Apply every 4 weeks or as required.