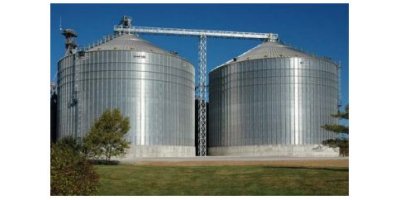 Backed by decades of storage design and manufacturing experience, BROCK Commercial Grain Storage Bins offer commercial users the best built-in value over the life of the product. Brock's industryleading approach to grain storage products provides: More models and choices so you can get the bin you need. Single bin capacities range up to 1.34 million bushels (44,500 m3) with Brock's M-SERIES Bins.
Most popular related searches
More innovative, user-friendly features to help you maintain and protect your valuable stored grain.
Top quality performance, classic product durability and ease of use closely associated with the BROCK name. Design does matter!
Brock's industry-leading five-year warranty program on commercial grain bins – we believe we have the best warranty in the industry! See Brock's full written warranty for complete warranty details.
A growing line of products designed to help save labor and money.
Service … from planning to installation … and beyond. Brock's team of professionals can also help provide you with innovative grain handling, conditioning and drying solutions.