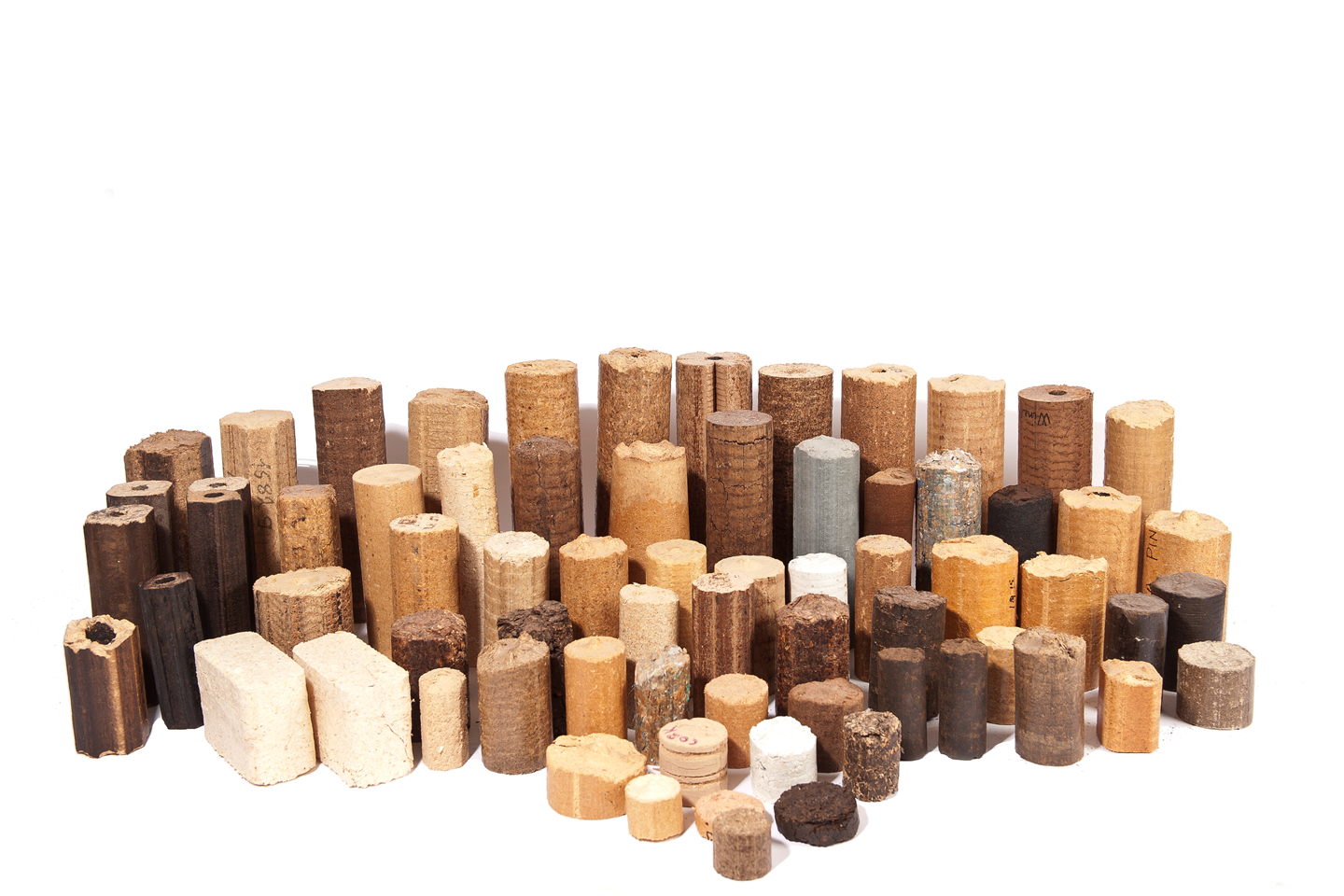 From Agri Products Briquetting
Turn your straw from wheat, corn, miscanthus, hay, rape and other agricultural crops into valuable biomass briquettes to be used as industrial bio-fuel for power plants and heating plants etc. This large plant for briquetting of wheat straw etc. comprises of a transport line for straw bales, shredder and mixer for straw, a hammer mill, buffer system, dosing system and 2 to 4 presses like BP 5500 HD (max 1400 kg/hour each) or BP 6000 HD. The actual capacity depends on the requirements for the briquettes and the quality of the raw material. A reduction of until 60 % may occur for production of consumer briquettes.
Special presses for straw briquetting
Our BP5500HD and larger presses are available in special straw versions with enlarged inlet chamber, stronger compression motors, extra sensors, ventilated compression chamber with corrosion protection and special die system etc. They are extremely suitable for making briquettes from straw and other low density raw materials, due to their double feeding system.

Quality of raw material
The best result will be when using wheat straw with a moisture content of 10-13%. Higher moisture content will lead to expansion and deterioration of the briquettes.

We are ready to perform a test briquetting, based on you supplying us actual dry raw material.

Dry storage needed
It is very important that the bales are stored in house or under a shelter for protection against rain to maintain the moisture content in the range 10-15%. This ensures a good quality of briquettes that can be stored for several months without falling apart.

Straw Preparation and dosing
In order to make the straw ready for briquetting it has to be mixed and shredded to particles of 100-200 mm in length before entering a hammer mill that reduces the particles down to a length of 10–20 mm. A stone trap and dust extraction system is important to reduce the wear on the hammer mill and vital parts of the briquetting presses.

The straw is hereafter fed into the press via a dosing silo or a special conveyor system that ensures a steady material flow to the frequency controlled dosing screws, feeding the presses with the optimal amount of straw, depending on the expected end product.

Additives may be needed
In some cases 1-3% of limestone is added to improve the strength of the briquettes as well as assisting in keeping the boiler clean. For consumer briquettes from wheat or rape straw it may be necessary to add 0.8-1.5% lignin, in order to get a strong briquette with high density.

Utilization of straw briquettes
Straw briquettes that have been briquetted and subsequently grinded and freed from dust particles is found to be an excellent animal bedding that is able to suck up water until 5 times it's own weight.

Straw briquettes pressed with a high strength and density may also be used as 'toys for pigs' to keep them activated and out of internal fights.

We recommend Ø75 mm briquette dimension for consumer briquettes and cutting with our hydraulic briquette breaker for this application.
Advantages of straw briquetting
Straw is fast growing and available in large amounts
Normally no need for drying
High bulk density of 500-600 kg/m3
Reduced transportation costs compared to baled straw (density 150 kg/m3)
Heat value of app 17 MJ/kg.
Straw briquettes are CO2 neutral
Lay-out
The presses may be placed separately in an existing building or under a deck in a large storage silo and feed via an integrated discharge system.