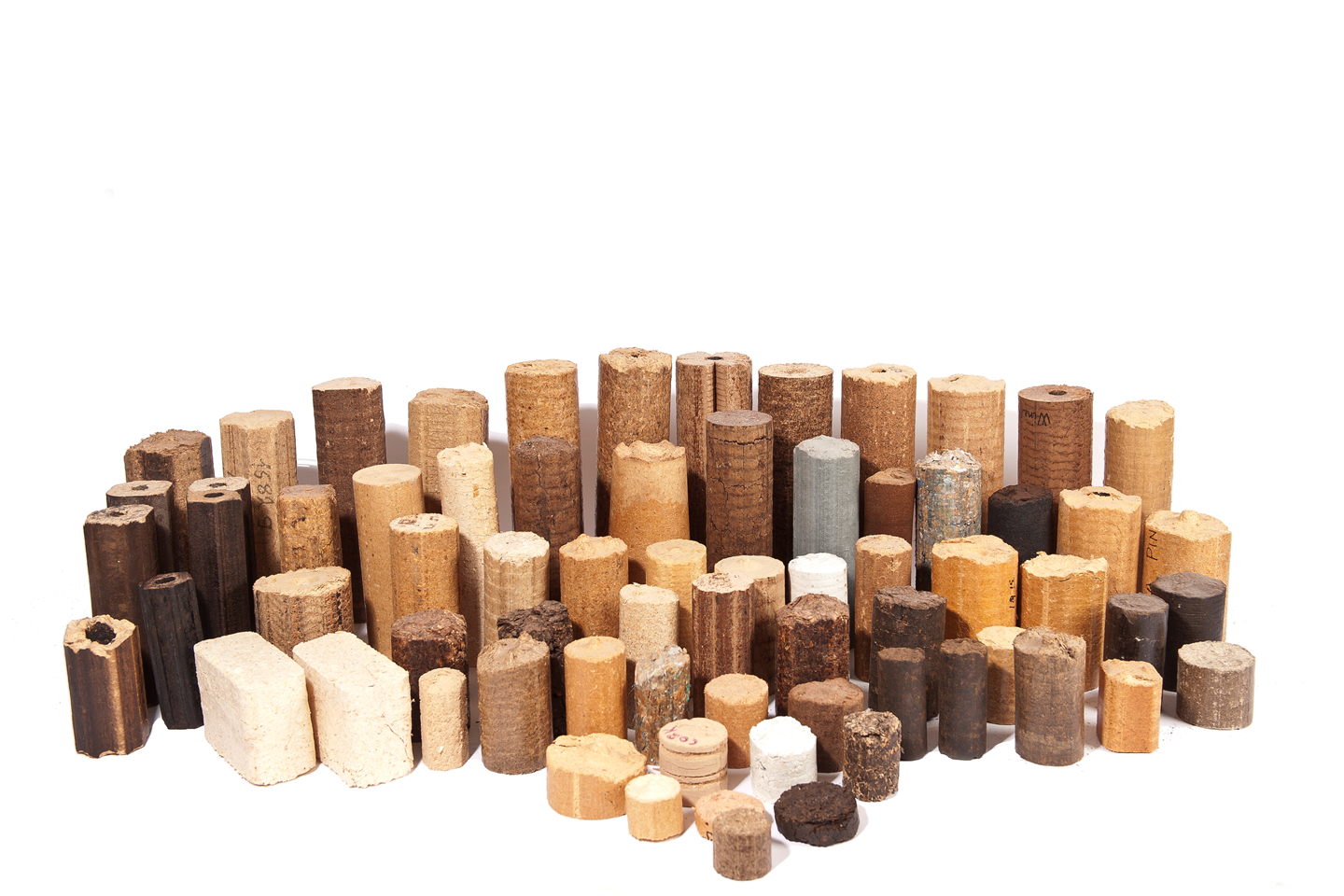 From Agri Products Briquetting
Turn your straw from wheat, corn, miscanthus, hay, rape and other agricultural crops into valuable biomass briquettes to be used as industrial bio-fuel for power plants and heating plants etc. This medium size plant for briquetting of wheat straw etc. comprises of a transport line for straw bales, shredder for straw, a hammer mill, buffer silo, dosing system and one BP 5500 HD (max 1400 kg/hour) or BP 6000 HD straw briquetting press. The actual capacity depends on the requirements for the briquettes and the quality of the raw material. A capacity reduction of 30-40 % may occur for production of consumer briquettes and other high density briquettes.
Straw preparation plant
The straw bales are placed on the transport line, which conveys the straw bales to the shredder, where the straw is cut into a lengths of 50-150 mm. From the shredder, the straw enters into the special straw mill, where it is reduced to 10-20 mm long particles before entering the buffer silo.

Quality of raw material
The best result will be when using wheat straw with a moisture content of 10-13%. Higher moisture content will lead to expansion and deterioration of the briquettes.

We are ready to perform a test briquetting, based on you supplying us actual dry raw material.

Silo and dosing system
Level sensors in the silo detects when it is almost full, and sends a signal to the control system for automatic start of the briquetting press. When the silo is almost empty, the transport line and the shredder automatically start filling up the silo again. The entire system is automatically shut down if the transport line is empty. Before the raw material enters the briquetting press, limestone, lignin or other additives may be added, if the briquettes need to be extremely strong i.e. for use as consumer type briquettes, or to withstand rough handling during transport etc.

Briquette press
Before entering the press, the straw particles including any added additives have to be thoroughly mixed, to make sure the moisture content is kept at average level, even if some bales hold more than average moisture. Mixing takes place in a special mixer with rotating shovels, or by a small agitator placed inside the vertical feeding tube to the press.

Utilization of straw briquettes
Finished straw briquettes or pucks may be used as biofuel for power plants and heating plants.

Other examples of use is as activation toys for pigs, horse fodder and animal bedding etc.

In some markets like England and Ireland, straw briquettes are also commonly burned in fireplaces and ovens at private homes to substitute peat briquettes.
Lay-out
The press may be placed separately in an existing building or under a deck in a large storage silo and feed via an integrated discharge system.