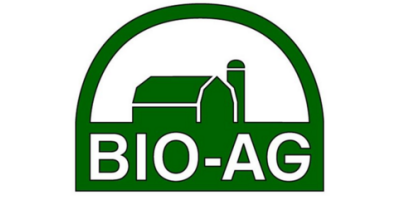 Custom Premixes
From Bio-Ag Premixes
Custom Premixes provide the opportunity to combine your selected feed supplements into one product to reduce handling and ensure your livestock are receiving the nutrition they require based on results of our ration balancing program.
Most popular related searches
In addition to our standard formulas, we make custom mineral premixes to ensure your livestock are receiving the proper minerals and to save you time! For example, your custom-tailored formula might include the standard 2:1 Dairy Premix plus Kelp Meal, Bio-Ag Trace Mineral Salt and extra Magnesium Oxide. By combining these products into one product, you can add one item to your TMR or make 'one trip around the barn' instead of top dressing these essential feed supplements. It also ensures that your livestock receive these ingredients at the proper levels.

The combination of ingredients added to your custom mix is determined by balancing your ration. A minimum order of 5 bags is the only condition we attach to this service. A minimal mixing charge is added to cover additional labour involved. Custom premixes require a minimum of two business days' notice to ensure prompt delivery of your product.

For additional information on designing your own custom formula, refer to our information on ration balancing.

Bio-Ag mixes a number of livestock premixes on site which are verified to be approved for use in organic agriculture by OCPP/Pro-Cert Canada Inc. to the following standards: OC/Pro, USDA NOP, EEC 2092/91, Canadian Organic Standard (COS) and CARTV

Organic Producers: When you call in and order, please be sure to specify whether you want conventional or 'approved for use in organic agriculture' premixes. Also, please let us know who you are certified with, so that we can keep our records up to date and ensure you are receiving premix that meets your certifiers standards.