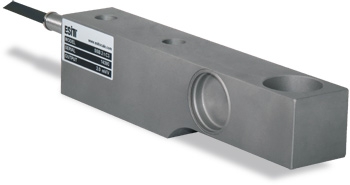 Esit

- Model SSB - Bending Beam
From Load Cells
The SSB shear beam load cell has been developed for use in electronic weight and force measurement applications under industrial conditions. The precise and rugged SSB load cell offers high resistance to side forces and overload conditions.
Most popular related searches
The stainless steel SSB shear beam load cell can be used under the most severe industrial conditions. With a fully welded strain gauge area, SSB is protected to IP68 standards and is resistant to water and other chemicals. The product finds application in medium capacity platform scales, tank weighing systems, automatic weighing equipment and process weighing applications in such industries as construction, food, chemicals, petrochemicals, caustic soda and fertilizers. SSB is also available as steel.
Stainless steel
Easy-to-mount
Certified to OIML R60 standards
Resistant to side forces
Heavy duty
IP68 industrial protection