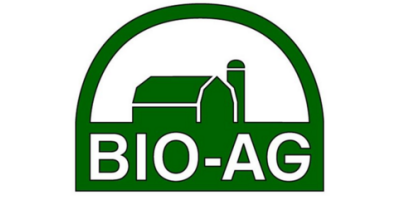 From Feed Supplements
Flaxseed is the richest known food source of omega-3 fatty acids, in addition to its many other benefits. Flax provides essential nutrients, including protein, essential fatty acids, vitamins and minerals. It is also a good source of both soluble and insoluble dietary fiber as well as a rich source of lignans. Lignans are phytoestrogens, compounds found in plants thought to protect against certain types of cancer by interfering with the effects of estrogen.

Most popular related searches
A standard ingredient in Bio-Ag Mineral Premixes is flax oil. In addition to controlling dust in the premixes, flax is beneficial for improved reproduction, increased milk production and increased butterfat. The elevated maintenance and gain energy values for flax relate to excellent gain in beef cattle. Whereas other oils will add fat to the body, flax oil converts food to more usable nutrients. An excellent source of energy, flax oil and pellets can be easily added to the TMR or topdressed to raise energy levels when feedstuffs fall short of necessary energy requirements.

A recent study in Manitoba has revealed that when flax was fed to sows, they experienced less weight loss and maintained more backfat during lactation than sows fed regular rations. They also took less time to come into heat after farrowing. Improved weanling weights were also realized from feeding flax to the sows.

Bio-Ag 'organic' flax seed has been cold pressed, preserving valuable enzymes. Cold press production will leave more oil in the pellet, increasing its value as well.

Flax Oil (Organic & Conventional) is available in 5 gal, 15 gal and 55 gal drums.

Flax Meal (Organic & Conventional) available in 25 kg bags or bulk totes.

Flax Pellets (Organic) available in 25 kg bags or bulk totes.

Flax Flake (Organic) available in 25 kg bags or bulk totes.