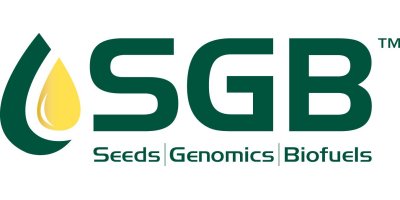 Hybrid Technology
Hybrid seed technology has revolutionized agriculture by increasing yields, providing crop uniformity and offering a method to protect intellectual property. The development of reliable hybrid seed is a complex, painstaking and lengthy process of breeding.
SGB has been able not only to advance its protein and oil crop, but also to develop a patent-pending, proprietary hybrid production technology, which provides a significant commercial advantage. SGB hybrids result in higher yields, reduced time to peak production, resistance to pest and disease pressures, and the ability to direct seed and withstand higher planting densities on a per unit of land basis. All of this has enabled SGB to transform the crop, which historically has only been grown as a perennial, into an annual crop.

To develop its hybrids, SGB uses its genetic library, which is comprised of more than 12,000 genotypes of the species. SGB's extensive genetic library is a key differentiator: rather than providing a single line or several lines of genetics, SGB can evaluate hundreds of pre-screened hybrids with a multitude of key plant attributes in the local growing conditions of its customers. This, coupled with the integration of SGB's highly refined and custom-tailored agronomic solutions, provides far superior yields, as well as consistent performance under adverse growing conditions, driving increased productivity and profitability.