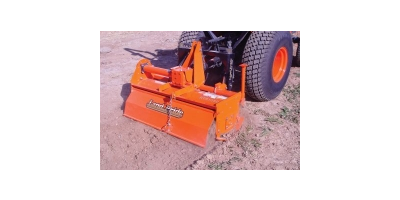 Land Pride Rotary Tillers are available in two series – the standard RTA series and the reverse-till RTR series. Both series offer multiple models suitable to a range of applications, from small farms to large commercial operations. With model widths from 42" to 76", tilling is fast and efficient. Reverse-till action provides even higher productivity, requiring fewer passes. Avoid "walking" over hard ground with reverse action which forces the tines into the soil. More details on Land Pride Rotary Tillers.
Most popular related searches
Serving the needs of homeowners, commercial producers, and municipal workers alike, Land Pride offers landscape and construction tools for a variety of tasks. Designed with durability in mind, these rakes, levelers, tillers, and cultivators deliver high performance year in and year out. Versatile implements increase productivity and decrease costs. Dependability and economy are Land Pride bywords. Count on Land Pride attachments to take care of any task.
For exceptional quality, durability, and productivity, look no further than Land Pride. To find your Land Pride landscaping and construction equipment, contact New Mexico Machinery.