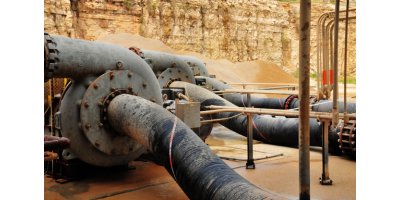 The LSA-S offers all-metal pumps with proven, long-wearing designs. The LSA-S 's modular design affords a high degree of interchangeability between metal and elastomer wear parts and mechanical components. This interchangeability simplifies your maintenance programs and allows you to vary operating conditions at minimal cost.
Most popular related searches
Design and Technology
Horizontal end suction construction. Single wall pump shell with replaceable suction side liner; four vane impeller orthree vane option for larger size solids.
Gasite (hi-chrome white iron) Wear Parts
Heavy Duty Bearings
Split Stuffing Box (ease of maintenance)
Fused Carbide Coated Wear Resistant Shaft Sleeve
The LSA pump can also be used in environmental cleanup, dewatering (low head type), pulp and paper (liquor transfer), food processing (sugar and sugar beets), coke and resin pumping and ash handling.