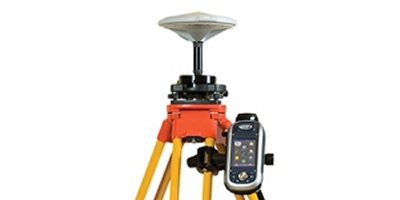 Promark

- Model 120 - GNSS Surveying
From GNSS
ProMark 120 is the most versatile post-processing solution designed for easy and efficient land survey. Embedded Ashtech BLADE technology delivers the best possible measurements from the GPS and GLONASS signals, even in very demanding environments, outperforming other competitive products. ProMark 120's extended scalability allows simple firmware upgrade to GLONASS, RTK, L2, and GSM/GPRS capabilities. Combined with the very intuitive ProMark Field Software, ProMark 120 is an extremely attractive solution for any surveyor.
Ashtech Z-Blade GNSS centric signal processing for high precision
Short Occupation time
Extended productivity in obstructed conditions
Intuitive ProMark field Software
Lightweight and rugged handheld design
All-day-long operations with extended memory and battery
Extended Survey Scalability: RTK, GLONASS, GIS
State-of-the-art Microsoft Windows Embedded Handheld 6.5 platform
Complete wireless communications: Bluetooth, WLAN, GSM/GPRS
Fully upgradable to ProMark 220.