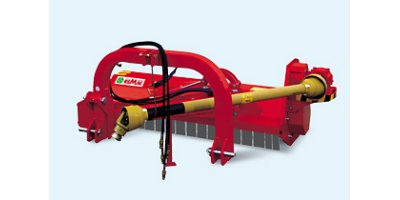 Model RTSI - Movable Shredder
Movable, inclinable shredder for agriculture and maintaining of green areas. It is suitable for roadsides, embankments, parks and gardens.
Hydraulic inclination 90° - 70°. Side parallelogram displacement. Self-levelling floating system. Work width from 1,30 to 2,00 meters for tractors from 40 to 80 HP. RTSI/L: work width from 1,30 to 1,60 meters.
Most popular related searches