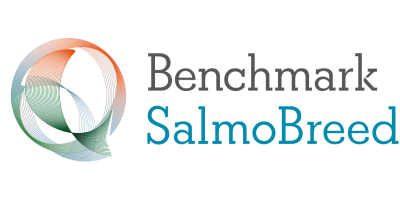 From SalmoBreed QTL
In addition to roe from SalmoBreed stock we can throughout the year deliver roe from our Icelandic sister company Stofnfiskur and roe produced from Stofnfiskur roe fertilized with milt from SalmoBreed males - we call this Crossbreed. The original stocks from Bolaks and Jakta have formed the basis for what are today SalmoBreed's populations. Fish stock that is bred in Stofnfiskur originates from 1991. At that time individuals from several stocks that were previously collected from Norway to Iceland were selected for the breeding core.
Most popular related searches
By combining Icelandic roe, available all year round and milt from SalmoBreed males, we can deliver roe with strong genetic properties every week. By crossing individuals from two different populations we benefit from the fact that the two parents are genetically very different. We get then what is called heterosis effect; we get a leap in the desired properties that can not be explained only through genetic selection. Crossbreed can be weighted both for different health properties, growth and flesh quality.