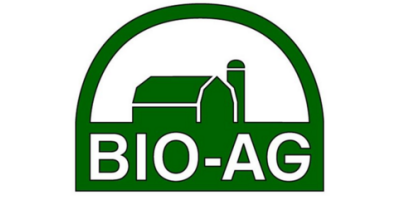 Standard Bio-Ag Premixes
From Bio-Ag Premixes
To determine the best formula to use for your livestock, we offer ration balancing tailored to your feeding requirements for enhanced livestock nutrition and improved herd health. Your home-grown feeds are tested at a local laboratory to provide accurate analysis information. We incorporate these feeds into the ration to keep purchased feed costs at a minimum.
Most popular related searches
7 Dairy formulas based on the Calcium:Phosphorous Ratio
2 Beef Premixes
1 Sow Premix (for both Nursing & Dry Sows)
1 Hi Energy Nursing Sow Supplement
2 Pig Premixes (Starter & Grower)
3 Poultry Premixes (Starter, Grower & Layer)
1 Horse Mineral
1 Organic Goat Premix
1 Organic Sheep Premix
Available in 25 kg bags.