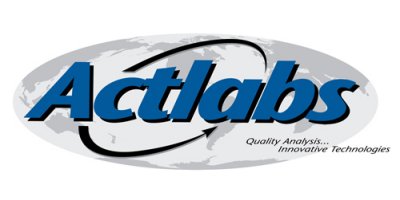 Biotechnology and Pharmaceutical Services
Activation Laboratories Ltd. (Actlabs) was founded in 1987. The Life Sciences Division was established in 2003 and has evolved to offer a full suite of developmental, CMC and research services for the Life Science market. Clients include Pharmaceutical, Biotech, NHP, Medical Device and Cosmetic companies world-wide.

Our ISO 17025 accredited and Health Canada licensed GMP laboratories have also been inspected by FDA several times . Drawing from our expertise in the fields of Pharmaceutical analytics and Agricultural testing, our Biotechnology department is a cross-collaborative effort which integrates our scientific expertise across many platforms. A valuable segment of our Life Sciences division, the Biotechnology department's core vision is to concentrate on research and development of novel bioassays and pioneering technologies in conjunction with our academic and industry partners, while meeting regulatory compliance. Markets and industries served by our Biotech operation includes Pharmaceutical, Biopharmaceutical, Biomedical, Agricultural and Food Production.