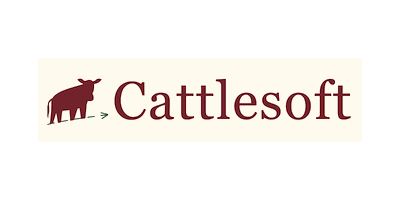 CattleMax Commercial Edition
From CattleMax Cattle Software
Complete production, performance, and financial records for the commercial cow-calf rancher. Manage production records right from the Dashboard. The Dashboard lets you access common features of the production records as well as performance data. Just click a button and view the animals in a particular process. Breeding shows all open cows, Pregnancy Checks shows cows that have not been confirmed pregnant and Calving shows a list of all cows due to calve.
Most popular related searches
Keep up with animal inventories including production histories
Record breeding and pregnancy information for cows
Record weights, heights, and body condition scores
Track animal movement history anytime cattle are moved
Maintain herd health and medical treatment history
Simply calving season
CattleMax automatically maintains a list of cows due to calve. At the beginning of calving screen, you start with a list of all cows due to calve. To record a calving, just click 'Add Calf' by the dam and see how
Measure cow and calf performance at weaning
Weaning is an essential process for most commercial cow-calf operations as it represents the time when a cow is done with her calf. CattleMax automatically calculates an adjusted 205-day weaning weight based on your records. If you wean calves in a group through the Weaning screen, each calf will be ratio'ed to the group so you can see how each calf performed. All of this information also flows back to the cow and is reflected in her average calving interval, MPPA, and production history.
Organize cattle into groups for easy management
Though each animal has its own record, we still manage our cattle in groups, work them in groups, and move them in groups. The Smart Groups feature lets you create a group based on a criteria (animal type, status, pasture, category, and more) and ensure this group is automatically updated as cattle records change.
Not keeping up with breeding or weights?
If the Commercial Edition tracks a little more than you currently need, you may want to check out the ID Edition. The ID Edition keeps track of animal inventory, herd health, movement history, and financial info such as purchase and sales. Some ranchers who do not keep up with breeding or weights find the ID Edition's reduced features to be a better fit.
Update your records quickly
Updating animals is just as easy with the Group Update feature. Simply check the checkbox by one or more animals, select a tab from the Group Update bar, and enter the update details. All selected cattle will have their information updated with the details you provide. Group Update areas include Breeding, Medical Treatments, Pasture Movement, Notes, and more.
Complete animal details for the commercial ranch
Keep track of identification, physical characteristics, raised/purchase information, and notes. Production records include breeding, pregnancy checking, and calving details. Performance records include weights, heights, body condition scores, and more.
Record Medical and Health Treatments
Keep track of preventative treatments as part of your herd health program as well as track individual treatments to sick cattle. Record the basics of date and treatment or get into the details for your Beef Quality Assurance by recording locations, lot numbers, and serial numbers.
Generate tax-related reports of animal purchases, sales, and death loss
Record information as it happens… purchases, sales, and death loss. At the end of the year, you can generate reports that your accountant will need and in a format they want.
Create powerful reports and worksheets
Information comes out of CattleMax just as easy as it comes in. Choose from our many pre-defined reports or create your own reports. Each report can be customized to include certain pieces of information as well as certain animals. Worksheets work in a similar manner and are great for printing out for use in the field.
And a few more things CattleMax Commercial Edition can do for you…
Record ranch income and expenses
Upload animal photos
Note observations and comments on individual animals
Manage your pastures and record notes on each pasture
Schedule events and track historical events with the calendar
Input rainfall and track by location
Keep track of your address book, including other ranches, suppliers, and service providers
Log pasture movements automatically
Export information to animal identification agencies (Canada CLTS, Australia NLIS, New Zealand NAIT)