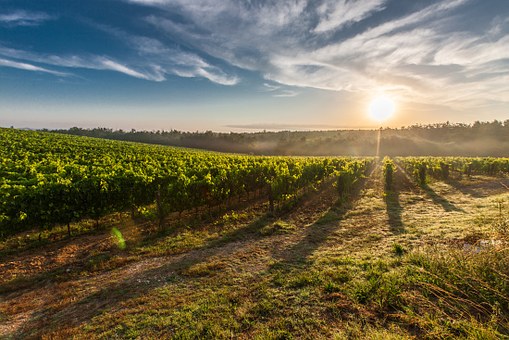 How to transform chicken manure into high quality organic fertilizer by using organic fertilizer production machine
In the organic fertilizer production line, chicken manure is mixed with appropriate amount of straw powder. The amount of mixing depends on the water content of chicken manure. Generally, 45% water content is required for fermentation. It is appropriate to knead chicken manure into a ball by hand. Water can be seen between fingers, but no water dripping, and it is suitable to disperse when the hand is released.

Corn flour and bacteria were added to organic fertilizer production machine. The function of corn flour is to increase the sugar content for the fermentation of bacteria. It can make the multi-dimensional complex enzyme quickly occupy the absolute advantage.

The early stage fermentation part of organic fertilizer production machine: a 3 m wide × 50 m long fermentation tank (capable of fermenting more than 200 tons of raw materials) should be built, and then the raw materials (feces, biogas residue, straw) should be stacked in the fermentation tank, add the prepared mixture into the mixer for mixing. The mixing must be uniform and transparent without leaving any raw blocks. The stirred ingredients are stacked into strips with a width of 1.5-2 meters and a height of 0.8-1 meters, and covered with sacks for oxygen fermentation. On the first day, the temperature can reach 60 ? ~ 80 ?, killing E.coli, insect eggs and other diseases and insect pests. The next day can eliminate the odor of chicken manure. On the third day, the compost became loose and dry and covered with white hyphae. On the fourth day, it gives off a flavor of koji. Dry the compost for five days.
After a little air drying, it can be crushed by a crusher, granulated by a granulator machine for fertilizer, dried and dehydrated by a dryer, and then screened by a screening machine. The finished organic fertilizer is ready for packaging and storage.
Fertilizer machine manufacturers are not easy to find, please come to Zhengzhou Tianci Heavy Industry Machinery Co., Ltd!!! Zhengzhou Tianci Heavy Industry Machinery Ltd has been established for 20 years. It has experienced many ups and downs, rich production experience and continuous innovation spirit. Our main production of organic fertilizer machines are: fertilizer granulator, crusher, mixer, double roller granulator, conveyor, compost windrow turner, coating machine, packaging machine, dryer, cooler, screening machine, etc., while the sale of 1-200000 npk fertilizer production line, organic fertilizer production line, biofertilizer project production line, BB fertilizer complete equipment. We provide customers with a series of after-sales services, such as plant design, equipment debugging and installation. We are looking forward to cooperating with you!