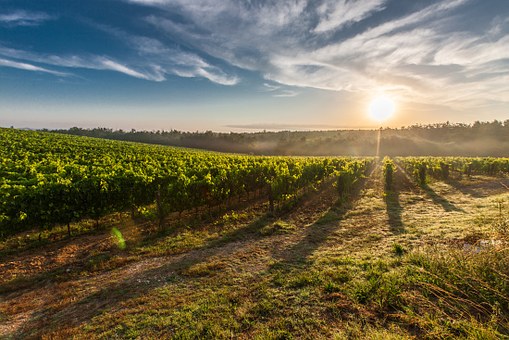 Organic fertilizer production line is the equipment for batch production of bio organic fertilizer, which plays a very important role in the development of agriculture. Organic fertilizer equipment makes organic fertilizer containing a large number of microbial strains from crop wastes and breeding wastes, such as straw, corncob, distiller's grains, chicken manure, pig manure and other livestock manure. Microbial strains in finished organic fertilizer can improve soil structure, increase the content of organic matter in soil, and use chemical fertilizer and compound fertilizer, which can greatly improve crop yield.
Technological process of small scale organic manure production line
1. Raw materials and proportioning
The amount of feces mixed with crop straw depends on the water content of sheep manure. According to the fermentation process, the water content is required to be within 45, that is, the material is kneaded into a ball, and the water can be seen, but the water will not drip down. If the ball is loosened, it will disperse. Then, adding corn flour and the required bacteria, corn flour can increase the sugar content, so as to promote the rapid fermentation of bacteria.
2. Material mixing
The configured materials are added to the material mixing fertilizer production machine for mixing, and the mixing is required to be uniform and transparent without leaving any lumps.
3. Material fermentation
Then, the mixed materials are stacked in the fermentation trough or fermentor with a width of 2-6 meters and a height of 1.0-1.5 meters, and the compost tuner and crawler compost tunrer are used to dump the materials repeatedly every other day. In general, in the fermentation tank, the temperature will rise after 2 days, there will be no odor after 2 days, the compost will become fluffy and loose after 3 days, the compost will emit fragrance after 2 days, and the compost can be made in 15 days.
Zhengzhou Huaqiang Heavy Industry Technology Co., Ltd. adheres to market orientation, innovation and development, quality and survival, and perfect after-sales service to win the trust of customers. We mainly produce organic fertilizer granulator machine, crusher, mixer, conveyor, compost windrow turner, coating machine, packaging machine, dryer, cooler, screening machine, as well as different types of fertilizer production lines, including organic fertilizer production line, production of organic fertilizer, bio organic fertilizer production line, NPK fertilizer manufacturing process, BB fertilizer production line. Warmly welcome people from all walks of life to visit the company, mutual benefit, win-win, create a better!