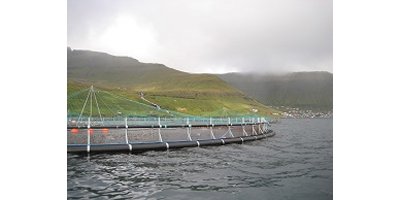 From Aquaculture
Together with the Faroese fish farmer we have manufactured cages since 1992. By combining the flexibility of plastics with the strength of steel, KJ has constructed a net cage system that satisfies the present day high requirements to strength and safety. All-welded steel brackets with powerful mooring attachment lugs.
KJ employs plastic tube welders with a lot of experience from installation both domestically as well as abroad.

The cage basically consists of:
Double/triple floating pipes in PE80/100 polyethylene plastics, with polystyrene injected into both floating pipes.
Hand rail tubes in PE80/100 polyethylene plastics.
Hot dipped galvanized all-welded steel brackets
Secondary safety system all around the circumference secures the assets if a fracture or damage to the floating tubes were to occur.