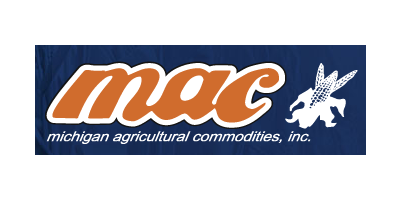 Identity Preserved Soybeans Services
Experience is our competitive advantage - Michigan Agricultural Commodities is the parent company of London Agricultural Commodities in Canada and together we specialize in providing food grade Identity Preserved (IP) soybeans to customers around the globe. Our mission is to be a leader in originating, processing, and supplying high quality food grade soybeans at a competitive price to our domestic and international customers. We represent over 75 years of combined experience in processing food grade soybeans.
Producer Programs
Strong working relationships with our MAC farm customers enables us to meet the demands of our overseas customers. Since 2003, MAC has been cooperating with farmers to provide outlined management practices that will allow producers to benefit from the considerable premiums offered for identity preserved soybeans.
At our Marlette and Breckenridge facilities, we develop grower programs for producers interested in taking advantage of the premium opportunities. We work closely with our contracted growers to assist them with meeting the expectations and demands of the international non-GMO market.
Producers are required to only grow identity preserved soybeans on an approved piece of farm land. All equipment must be thoroughly cleaned and inspected prior to planting or harvesting. Any container or truck used for shipping identity preserved soybeans must be checked for any damage and inspected for cleanliness prior to loading. When the soybeans arrive at their MAC facility, they are then placed in inspected clean bins.