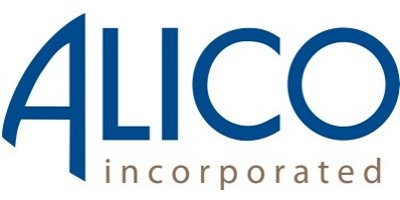 Ranch & Conservation Service
We own and manage Ranch and Conservation land in Collier, Hendry and Polk Counties and engage in Cattle Production, Sod and Native Plant Sales, Land Leasing for recreational and grazing purposes and conservation activities. Ranch and Conservation totals approximately 67,400 gross acres or 51.7% of our total acreage. We occasionally lease the same acreage for more than one purpose.
Our Cattle operation is engaged in the production of beef cattle. It is located in Hendry and Collier Counties, Florida. The breeding herd consists of 7,463 cows and bulls. Approximately 53% of the herd is from one to five years old, while the remaining 47% is at least six years old. We primarily sell our calves to feed yards and yearling grazing operations in the United States. We also sell cattle through local livestock auction markets and to contract cattle buyers in the United States. These buyers provide ready markets for our cattle. We believe that the loss of any one or a few of these buyers would not have a material effect on our Cattle operations. Revenue from cattle sales was approximately 5% of total operating revenue for each of the years ended September 30, 2012, 2011 and 2010.
In the fourth quarter of fiscal year 2012 we reached an agreement with the United States Department of Agriculture ("USDA"), through its administering agency, The Natural Resources Conservation Service, to grant a conservation easement on approximately 11,500 acres of our Ranch and Conservation land located in Hendry County, Florida.