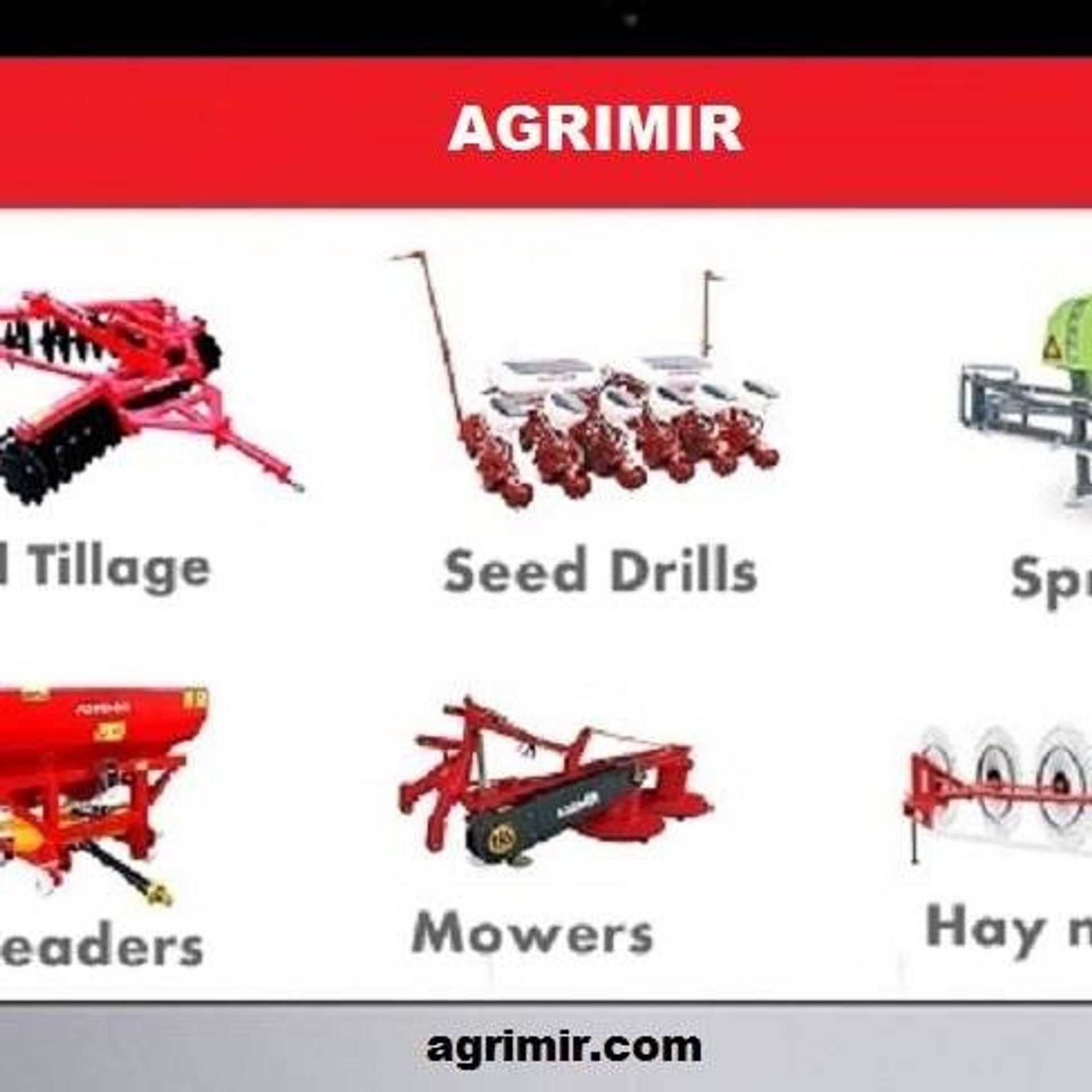 Agrimir
Agrimir is one of the leading company design, producing and distributing quality agricultural machinery worldwide. It was established in Konya and started its activities on the industry in 1995. The basic technology of agricultural machines has changed little in the last century. However, today technology is changing the way that humans operate the machines as computer monitoring systems. Mechanised agriculture is the process of using agricultural machinery to mechanised the work of agriculture, greatly increasing farm worker productivity. In modern times, powered machinery has replaced many jobs formerly carried out by manual labour or by working animals such as oxen, horses and mules.
Company details
Busan Organize Sanayi Bolgesi 10664 Sokak. No: 40 / H
,
Konya
,
42050
Turkey
Business Type:

Manufacturer

Industry Type:

Market Focus:

Globally (various continents)

Year Founded:

1995
The Company
We are AGRIMIR MAKINA GALVANIZ SAN. VE TIC. LTD. STI. one of the leading Turkish company manufacture, distribute and export Agricultural Machinery by AGRIMIR registered brand name around the world.
We started our activities in the industry in 1995.
Today our firm operates with 100 employees in the production on 20,000 m2 area of which 10.000 m2 is closed. 
Our production continues by modern CNC, laser and plasma cutting machinery, hydraulic and eccentric press machines and robot welding technology (with oven painting cabinets). 
Our machines are designed by quality production technologies for high performance and long term sustainability, suitable to work in all soil conditions.
Now Agrimir Products are exported more than 30 countries in the World.
We work tirelessly to help make today's farms more productive and more profitable.
We will be glad to welcome all serious companies wishing to visit us in Turkey for Cooperation. 
Values
Our customers are at the center of everything we do and that is reflected in our company's vision and values.
We work tirelessly to help make today's farms more productive and more profitable.
We work for all your agricultural needs and solutions.
Quality
The best service

Highest standards

Satisfaction of customer

Research and Development (R&D)

Innovation

Independence

Ethics & Integrity
Principle and Policy
We appreciate correctness and well-intentioned relations with our business and trade partners.
We conduct a policy of permanent progress as a guarantee for our success.
We conduct a policy of transparency and keep society well informed.
Our company's main policy is to match and exceed our customers' needs; based quality, price, delivery and other expectations with our products and services.