Lewis Brothers Manufacturing has been designing and building quality equipment for the agricultural industry for over 60 years. In 1963, Lewis Brothers entered the poultry house litter management equipment market by introducing the original 'Lewis Loader'. Over the next two decades, Lewis Brothers continued to develop and refine the product to meet the growing demands of the poultry industry. Innovation has always been a driving force at Lewis Brothers and in 1987, the company revolutionized the industry with the introduction of the patented "Poultry Housekeeper".
Company details
Business Type:

Manufacturer

Industry Type:

Agriculture - Poultry

Market Focus:

Nationally (across the country)
This company also provides solutions for other industrial applications.
Please, visit the following links for more info:
For over 50 years, Lewis Brothers has led the way in the development of litter management equipment for the poultry industry. Quality workmanship and dependability are built into every Lewis Brothers product, and all are backed by a nationwide network of trained professionals ready to assist you with our poultry equipment.
Our Company Today
For more than 50 years, Lewis Brothers Manufacturing has been developing and producing quality products including the Housecleaner (High Pressure Washer), the Lewis Spreader Body, the Lewis Litter Blade, the Dump Body Housekeeper, Lewis Windrower, Lewis Blower and our newest addition, the Lewis Crustbuster.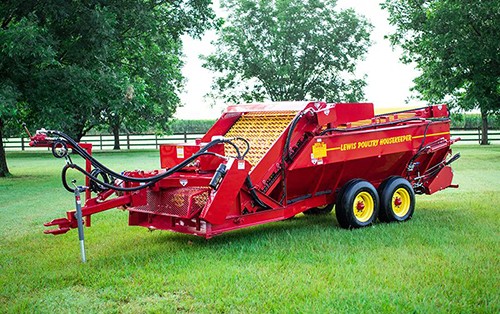 Discover why the full line of Lewis products has taken poultry house clean-out to a new level of ease and efficiency. Find a dealer near you or email us and start saving today.