Pacific Biofert Limited
Pacific Biofert is a 100% NZ owned and operated business. The technology and manufacturing processes have been developed by the late Clive Sinclair and his son Bill who is now the company's Managing Director. Our Head Office is at Pokeno just south of the Bombay Hills near Auckland, New Zealand.
Company details
21 Irish Road, Pokeno, PO Box 794
,
Pukekohe
,
New Zealand
Business Type:

Manufacturer

Industry Type:

Market Focus:

Nationally (across the country)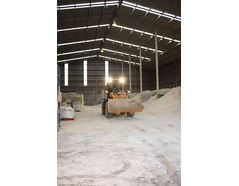 Pacific Biofert has developed a process that utilises fish waste and other nutrients which are blended with reactive Rock Phosphate, Lime, or Serpentine to create fertilisers that are equivalent in production in every way to chemical fertilisers.
The inventor of the BioFert range has cleverly managed to condition microorganisms to digest the inorganic fertiliser rock at relatively high temperatures and in an extremely low moisture environment. The results are accelerated weathering of the inorganic fertiliser rock by the microorganisms and production of biological fertilisers of high mineral and nutrient content.
Our Moana liquids and chelates are also blended on site.
These processes are protected with worldwide patents.
All proceedures are strictly adhered to, complying with Bio-Gro regulations.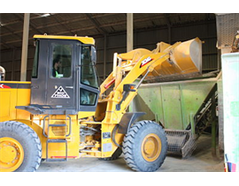 Pacific Biofert has been operating for over 25 years, has a customer base of over 600 farmers and is 100% New Zealand owned.
Our goals and achievements have been to develop alternatives to chemical fertilisers.
Pacific Biofert has the technology, knowhow and products to enable farmers to go to the next step in farm nutrition. This has enabled, after more than 25 years of research; Pacific BioFert's technology, products and testing procedures to deliver a totally balanced fertiliser system. Pacific Biofert is proud to supply this range of breakthrough bioactive fertilisers that delivers the following benefits to farmers and growers:
Increased production
Minimal leaching
Rapid uptake
Cost effective
Customised blending
Proven results
Sustainably sourced
IFOAM and BioGro certified
Pacific Biofert recognises that plants and animals have different deficiencies and nutrient requirements. After undertaking soil and leaf testing we have the ability to provide individual fertiliser recommendations that will supply a balance of major and minor elements; and nutrients for each specific situation.
Pacific Biofert has entered into a strategic alliance with Ballance Agri-Nutrients to market within New Zealand.