Pioneer
For more than 90 years, Pioneer has developed and tested products to meet local challenges. Our leading products are protected by traits and technologies to maximize the genetic and yield potential of your Pioneer brand seed. From our seed treatment offering to digital tools and apps, Pioneer helps maximize your seed investment. Explore our complete offering to learn more. Sulfur is an essential nutrient for crop production, often ranked behind only nitrogen, phosphorus, and potassium in importance. Increased removal due to higher crop yields combined with reduced inputs from atmospheric deposition and other sources have increased the prevalence of sulfur deficiencies. This Crop Insights discusses sulfur requirements, deficiency symptoms, soil and plant testing and fertilization practices. Our Pioneer teams around the world are focused on supporting farmers with the unmatched knowledge and expertise they need to succeed.
Company details
Business Type:

Manufacturer

Industry Type:

Market Focus:

Globally (various continents)

Employees:

Over 1000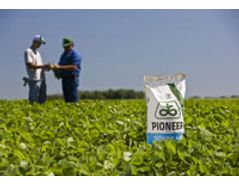 Create your Pioneer.com account to save time with safe, secure online payments. Opt in to receive emails and text messages from Pioneer for the latest news, and local product and agronomy resources and offers.
Plenty has changed since our founding in 1926. One thing that hasn't is our guiding principle – our success is based on our customers' success. That belief has helped us become a leading developer and supplier of plant genetics to farmers worldwide. And it's helped those farmers boost productivity, profitability and sustainability.
Pioneer Hi-Bred is a DuPont business. And while we now serve customers in more than 90 countries, we're headquartered in Iowa – right where we have been since 1926.
Pioneering Science
We use the science of the lab and the land to maximize productivity and sustainability of the world's farmland. It's this – our unwavering dedication to research and development – that yields our customers results.
Partnering
Growing long-standing relationships happens when we listen to customers, walk their fields and share technical resources to develop solutions. We strive to do what's right – operating with fairness, honesty and openness with all stakeholders from customers and business partners to employees and investors.
Creating Value
We build long-term success with products that help growers exceed their goals and with programs that connect them to new markets and profit opportunities. Our unparalleled customer service creates value for farmers worldwide.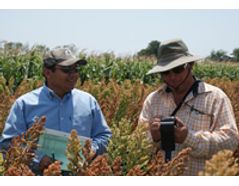 At DuPont Pioneer, our commitment is for good. We aim to be good business partners as well as good environmental stewards by producing the best products on the market. It's a commitment that helps us ensure current and future food, feed, fuel and materials in a safe and sustainable way.
The Long Look
Though our business has evolved over the years, Pioneer has remained true to our business principles: The Long Look. It was written back in 1952. And through the years, our promise remains true.
Sustainability
Beyond our commitment to the environment is a broader definition of sustainability. Our core values—safety and health, highest ethical standards, environmental stewardship and respect for people—are the foundation for everything we do, helping Pioneer take a thoughtful approach to our sustainability efforts.
The Pioneer Way of Doing Business

Though our business has evolved over the years, DuPont Pioneer has remained true to our mission statement: The Long Look. It was written back in 1952.

And through the years, our promise remains true.
We strive to produce the best products on the market.
We deal honestly and fairly with our employees, customers, seed growers, sales force, business associates and shareholders.
We advertise and sell our products vigorously, but without misrepresentation.
We give helpful management suggestions to our customers to assist them in making the greatest possible profit from our products.