Universal Seed Care, LLC. (USC)
Kansas, USC is a leading international manufacturer of custom seed treatment equipment and the only full service operation of its kind, priding itself on true craftsmanship and seeking out the best in the business. In-house welders, fabricators, assemblers, mechanical and electrical engineers, control panel technicians, product development teams, training and installation crews, and a national sales force allows USC to stand alone in the seed treating industry. Continual improvements ensure top-of-the-line quality in everything USC makes. The 90,000+ square foot facility houses ground-breaking equipment, including high powered laser and water-jet cutting machines, robotic welding capabilities, a full powder-coating line with a multi-component liquid paint booth and a state of the art facility for training and group visits. These technologies make customization a reality instead of mass producing a product that doesn't meet individual needs.
Company details
View in map
Find locations served, office locations and our distributors
Business Type:

Manufacturer

Industry Type:

Market Focus:

Internationally (various countries)
This company also provides solutions for other industrial applications.
Please, visit the following links for more info: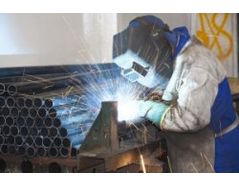 Cutting edge programming, software and successful site integration for USC plays a pivotal role in the execution and implementation of each product. Developing user-friendly software is critical and USC realizes the importance of providing training to support these areas. USC has created an environment where customers and employees alike are invaluable, and the opportunities that lie ahead are limitless. USC is a pioneer in seed treatment manufacturing, and the solutions created over the last fourteen years have fundamentally shaped the industry itself. USC is committed to stay at the forefront of this everchanging industry by providing top-of-the-line, innovative and user-friendly products for any-sized business to implement and learn from.