Education & Training
Plant & Food Research is a New Zealand Qualification Authority (NZQA) accredited provider with over 40 years' experience in training and education. We provide industry training based on NZQA unit standards up to Level 7 on the National Qualifications Framework for staff in employment. The course requirements may include facilitated training, distance learning, on-job assessments or block courses which are supported by experienced trainers. Our course resources are supported by the expertise within Plant & Food Research. Our customised training programmes and transfer technology are designed to minimise impacts on employer operations and business demands.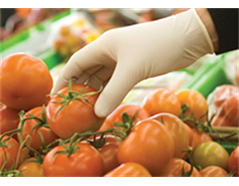 Our qualification-based courses improve business capability, support staff retention, provide greater understanding and enhance skills in several areas:
Horticulture

Integrated pest management
Fruit production
Vegetable production
Nursery production
Production horticulture
Viticulture

Food industry

Food processing
Baking
Dairy
Food hygiene
Food production
Seafood processing
Fresh produce

Business

Business Management
Business (First Line Management)
Business (Quality Management)
Distribution and Logistics
Management
Health & Safety

Retail

Retail Seafood
Retail Produce.