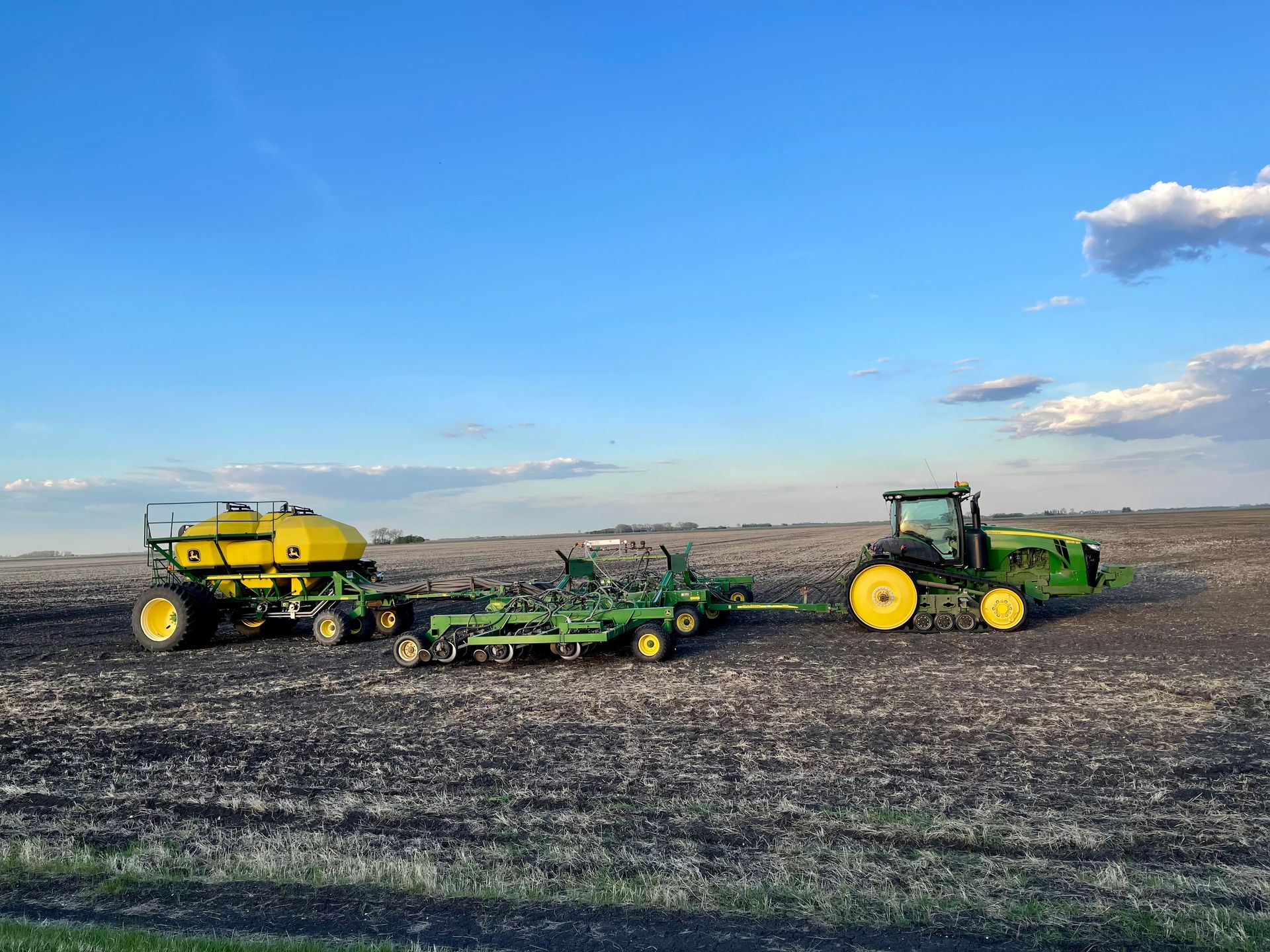 Air Seeder Parts, LLC.
As the oldest of 5 children, Daniel grew up farming alongside his dad and 3 brothers. Daniel was often found behind the wheel of his 1956 John Deere 420 2-cylinder tractor. While most kids were playing football, Daniel was combining in his JD 7700. Once school was out, he would hop on his four-wheeler and go find his dad (of course that was when there were no cell phones – so the travels could take a bit of time). At 12 years old, Daniel would be combining while his dad was hauling grain, since he was too young to drive the truck into the elevator. Daniel graduated from the Northland Community And Technical College with a degree in Farm Business Management. During his many years in the field, he was always looking for ways to "fix" or "upgrade" what he had to make it better for his farming operation.
Company details
Business Type:

Manufacturer

Industry Type:

Market Focus:

Globally (various continents)

Year Founded:

2016
Daniel bought his first air seeder in his mid 20's. After years of frustration with spending money to repair, replace, or suture parts back together to get back in the field, he decided it was time to do some research. Daniel had no luck with searching the idea that he had in his mind – so it was time to design and build it himself….and he knew it HAD to be stainless. He started building many of his pieces to test, and after the neighbors caught wind – they wanted to try it out too. But he still had to come up with a new metering system – which was going to take some time. Daniel drew out exactly what he was looking for – and found his perfect team to help put it to life.
BOSS meter was first debuted at KMOT Ag Show in Minot ND in 2017. The rest you can say is…. History!