Vishakha Irrigation Pvt ltd is an ISO 9001: 2008 company, the technological advancements are happening so fast today that the natural resources like water have come under immense pressure. Hence, the need for optimum utilization of resources without any undue wastage has become very necessary. That is where Vishakha Irrigation comes into picture as helps in gaining higher quality crops and greater yields while minimizing the use of water. With efficient solution for irrigation and water management supply system, Vishakha works towards making every field utilize its potential of marketable crops to the best. With a deep understanding of plant needs and a strong experience in irrigation, the company offers its customers a range of bright solutions, systems design and field-tailored applications for growth.
Company details
Vishakha House, Ashirwad Paras Corporate House, Corporate Road, Prahladnagar
,
Ahmedabad
,
Gujarat
380015
India
Business Type:

Manufacturer

Industry Type:

Agriculture - Irrigation

Market Focus:

Nationally (across the country)
Vishakha Irrigation works with one of the best infrastructures and offers timely and effective solutions with each assignment undertaken. The company has state-of-the-art plant and machinery and skilled and well-equipped teams to deliver the desired results beyond expectations. To top it all, Vishakha Irrigation also has a fantastic network of distributors and agents worldwide, which keeps the company in line with global developments.
Vishakha has been consistently delivering complete tailored drip and micro irrigation systems, PVC & HDPE pipes & fittings and turn-key projects for all agriculture sectors such as raw crops, horticulture, green houses, plantations, orchards, nurseries and more. It specializes in surveying, planning and designing facilities like drip, mini & micro sprinklers. Vishakha holds the expertise of developing an irrigation program tailored to individual crop needs and soil conditions. The company's services include systems design and planning, as well as agronomic consultations.
Vishakha irrigation has variety of product range/ The company has also started Manufacturing of PVC & HDPE pipes and fittings
Environment comes first
At Vishakha Irrigation, the environment is of great importance and the company takes immense pride in the fact that the nature of its business is to do with the betterment of the environment. Vishakha is involved in using land, water and energy in a smarter and more responsible way to save the natural resources as much and as possible. In addition, Vishakha Irrigation also guarantees protection of the environment by ensuring that all its products are made from 100% recyclable material. With fully recyclable plastic, the company makes products which are durable, reusable and amount to substantial savings of energy.
Vishakha undertakes micro irrigation and, hence, meets today's modern irrigation needs by redefining how water is used in irrigation process. With strong prominence on research and development, Vishakha's successfully manufactures a very wide range of irrigation systems for a broad crop range also, its expertise allows the company to provide effective irrigation solutions for any new and specific need that arises.
Vishakha Irrigation Pvt Ltd is a part of the Vishakha Group, which is one of the fastest growing companies of India. The company's expertise scales across multiple facets of manufacturing like injection moulded products, flexible packaging and drip irrigation systems. Constant innovation and steadfast commitment to quality form the core ideology of the group.
Vishakha has grown in leaps and bounds under the aegis of its founder Mr. Jigish Doshi, a technocrat with over 30 years of experience in manufacturing and trading. Under his able guidance and committed support of the rest of the team, Vishakha has expanded its scale of operations exponentially. Today, it caters not only to Indian but international markets as well.
Vishakha Irrigation Pvt ltd. An ISO 2008 certified company, is the Vishakha Group's latest venture, which focuses on the agricultural development of the nation. Initiated in 2008, the Vishakha Irrigation caters to the agricultural industry with a wide range of micro drip irrigation systems. It has an ultra-modern plant with the latest machinery and equipment based at Vadsar near Ahmedabad from where it creates micro irrigation systems & water supply management system and sprinkler irrigation system for the farming industry. These systems help increase crop yields with optimum utilization of water and prove to be one of the most effective ways of irrigation for orchards, plantation crop, field crops, sugarcane, cotton, row crops, landscaping–gardening, etc
Vishakha Polyfab Pvt. Ltd. is an ISO 22000:2005, 9001:2008 & BRC Certified Company is a pioneer when it comes to high-barrier 9, 7, 5 & 3 layer flexible packaging films in India. Since its inception in the year 2001, the company has time and again set new benchmarks in the industry and has today become the country's largest high-barrier multilayer flexible film manufacturer. Currently, Vishakha Polyfab is India's ONE & ONLY manufacturer of 9-layer Nylon/EVOH based high-barrier films for packaging. It possesses a great production capacity of over 11,700 metric tonnes per annum. With such a track record and promising future plans, the company is slated to emerge as the undisputed leader in flexible packaging in India. In addition, the company has also introduced an exclusive brand for retail and household segment named Zipfresh. Available in various sizes, these zip-lock pouches are fast gaining a massive demand and great popularity.
Vishakha Industries an ISO 9001:2008 company, is one of the most technologically advanced manufacturers of injection moulding products in the country. Since its establishment in the year 2006, Vishakha Industries has excelled in creating innovative solutions for material handling and storage. The company is renowned for manufacturing heavy-duty crates and pallets that prove to be of immense utility to varied industries. Made from state-of-the-art equipments, Vishakha Industries' products are extremely tough, highly durable and very easy to handle. The company also holds the distinction of having India's largest injection moulding machine with the capacity of 3800 Tonnes.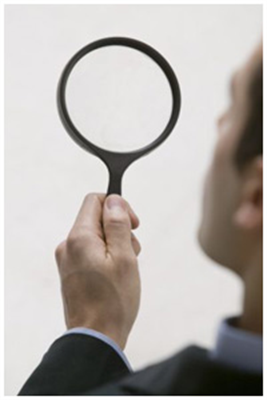 At Vishakha Irrigation, quality is the foundation on which all the policies and production processes are devised. Quality and reliability are the two most important offerings that Vishakha gives its customers, and the company has been highly appreciated for its steadfast commitment to the same. Intensive R&D, stringent quality control systems and extensive field testing are the hallmarks of Vishakha's production system.
Vishakha Irrigation is an ISO 9001:2008 certified company that complies with stringent international standards at every stage of operation, be it polishing development procedures or constant production optimization. This is highlighted in the fact that the company always uses world-class raw materials and consistently works towards deploying the latest technology to ensure that the products are most innovative and well ahead of their time.
Vishakha's laboratories are well-equipped with the latest testing equipment. The company also believes in frequent training and development of employees to ensure that quality enhancement continues at every aspect of the company and at every stage too. Besides, Vishakha Irrigation also has a strong after-sale policy, which includes active feedback programs to keep the company abreast with the customer's ever-changing needs and the trends in the industry.